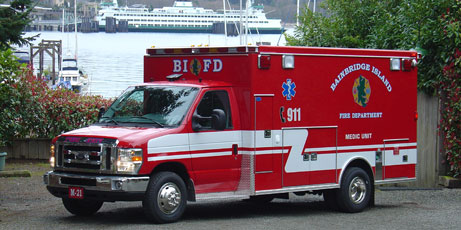 REMOUNTS
Save up to 30% Compared to Purchasing a New Vehicle
Once you've invested in a quality module it can outlast several chassis. Your initial investment can pay for itself again and again when we simply replace the chassis and return your vehicle to its original readiness and overall shine. Braun Northwest leads the industry in remounts, saving customers an average of 30 percent compared to purchasing a new vehicle. The ability to remount a vehicle multiple times results in a low overall cost of ownership. It also offers an eco-conscious to starting from scratch.
How the process works
We'll thoroughly assess your vehicle and provide you with a detailed proposal for refurbishing and remounting. Then you sit back and relax. Your certified North Star Remount will be ready in as little as 60 days. We're so confident in this strictly monitored process that we warranty your "new" vehicle with a Certified Braun Northwest Warranty.
"We saved about $100,000 each by remounting instead of buying new."
-Thom Ritter, Master EVT Bainbridge Island Fire Dept.
Browse the links on the left to see our recently completed Remount projects. Contact your local Sales Representative today to get started on yours.