Vehicles - Law Enforcement - Swat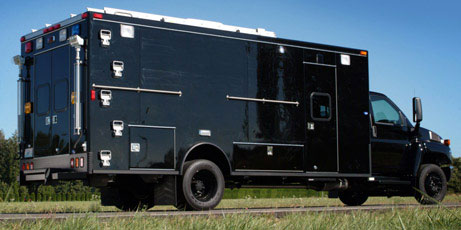 RECENTLY COMPLETED VEHICLES
The Right Vehicle for High-Risk Situations
Braun Northwest knows your SWAT Team responds to high risk, highly volatile situations. North Star vehicles are built with this in mind. our Engineers work with your experienced team to design a vehicle that meets your budget and operational needs. Additionally, we continually refine our designs based on feedback from emergency responders in the field.
All North Star Vehicles are manufactured in our Chehalis, Washington factory, so you can buy directly from us with no need for dealers. Each unit includes a lifetime structural warranty and long-term customer support.
Contact your local area Sales Representative to learn more about standard features and available options on a North Star SWAT unit.