Vehicles - Law Enforcement - Crime Scene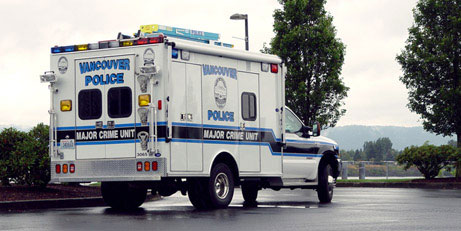 RECENTLY COMPLETED VEHICLES
The Right Tools for any Scene
North Star mobile crime scene units are custom-built to provide your investigators a high-performance place to work in the field. This rugged vehicle allows you to arrive on scene quickly with the right tools – even at rough, off-road locations.
Along with superior formed construction and the exact design for your needs, each North Star vehicle includes a lifetime structural warranty and long term customer support.
Click the links on the left to browse our recently completed crime scene vehicle projects. Contact your area Sales Representative to get started building your vehicle today.