Vehicles - Law Enforcement - HazMat/Meth Lab Response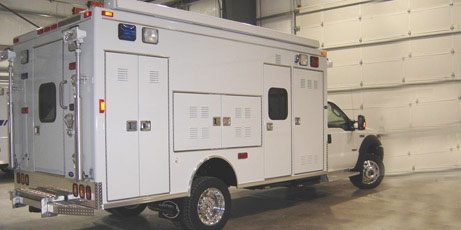 RECENTLY COMPLETED VEHICLES
Safe Handling of Hazardous Materials
North Star hazmat vehicles are state-of-the-art, designed to give your specially trained officers their best chance at safe and effective handling of hazardous materials. Guided by experienced officers, our engineers have considered every detail to give you the best equipment available for the most extreme situations
Each hazmat unit is custom-built to your specifications using formed construction for maximum durability and reduced maintenance costs. All North Star vehicles include a lifetime structural warranty and long term customer support.
"Everywhere I go, from the County of Los Angeles to the State of Texas, my hazmat truck is the envy of all law enforcement and fire departments. I have yet to see a better constructed module. It's durable and precisely constructed for safe handling of hazardous materials."
-Detective Wayne Carpini, Los Angeles Sheriff's Office Department Hazmat Detail
Click the links on the left to view our recently completed projects. When your're ready for your own purpose-built unit, contact your local Sales Representative.